When It Feels Like You Can Never Do Enough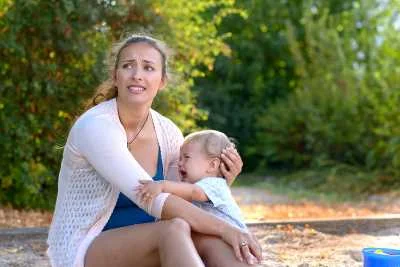 If severed support lines and ever-increasing demands on your time are leaving you feeling overwhelmed, you are not alone. Added to the viral plague is a mental plague – a sense that no matter how fast you run, or how much you do, you are not doing enough. Combine the two forces and the mere act of rising in the morning becomes daunting. How can you be kind to yourself with these foes at your door?
Research documents that what we tell ourselves about an experience changes that experience. This is not merely looking at the "bright side," but a conscious decision to redefine the experience. While there are very few things, we can control in our lives right now, we can choose to set one goal for the day. We can identify what is the most important thing we wish to accomplish today?
Start small. Create categories. Perhaps your goal looks like one of these:
PARENT-CHILD RELATIONSHIP:The most important thing I wish to accomplish today is to:
Spend five minutes completely focused on each of my children.
Give each child five positive affirmations – starting with Jeanne Isley Clarke's basic affirmation "I'm glad you were born."
Take a walk with my children.
Play, "I Spy."
Turn clean-up time into a game. Include the kids in daily tasks and make them fun. (Even a two-year-old can toss things in the trash or laundry basket, carry dishes from the table to the counter, or pick up blocks.)

SELF-CARE: The most important thing I wish to accomplish today is to:
Look for one "opportunity," in this challenging time.
Wake fifteen minutes before the children to start the day doing something that centers me.
Savor my cup of coffee.
Spend 5,10 or 20 minutes exercising or meditating.
Call a friend who energizes me.
Just give it a try. We believe this can help. Dr. Mary and Lynn
Display All Posts
Search by Topic:
Popular Posts: